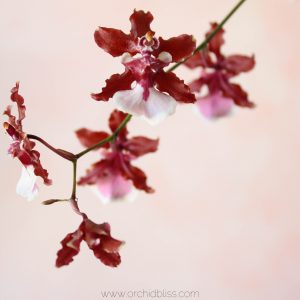 What You'll Learn
In this article, we'll compare and contrast Oncidium with Phalaenopsis orchids.
Oncidiums are a large and diverse species of orchid. With over 600 varieties. Like the Phalaenopsis, Oncidiums are an excellent choice for beginner orchid growers. Oncidiums do well in the windowsill. Some say they do even better in a home environment than they do a greenhouse because humidity levels are lower.
Some of the links on this page may be affiliate links. Click here to learn more.
ONCIDIUM ORCHIDS
Water
Unlike Phalaenopsis orchids, Oncidiums are sympodial. This means that they grow from a rhizome rather from a single stem. Another difference is that they have pseudobulbs where they store water. These pseudobulbs should be firm and smooth. While in active growth, meaning you can see roots and leaves growing, keep the orchid well watered. When not in active growth allow the Oncidium to dry out a bit between watering. This is a bit different watering approach than the Phal. Because the Phal doesn't have water storage it should never completely dry out.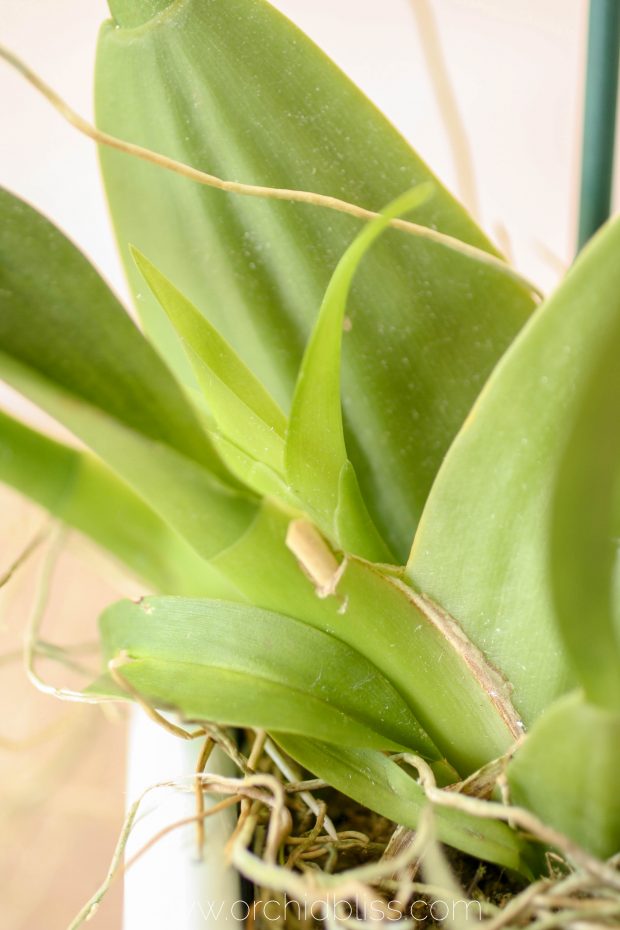 Pseudobulbs store water for the Oncidium.
How Much Light Do Oncidium Orchids Need?
Oncidiums appreciate bright, indirect light. If you are also growing Phalaenopsis alongside an Oncidium, keep in mind that the Oncidium is a medium-light orchid, while your Phal is a low-light orchid. Place your Oncidium a bit closer to the window than you would a Phal.
Humidity Requirements for Oncidiums
If you own both an Oncidium and a Phalaenopsis, one of the first things you probably observed was how different their leaves are. Phalaneopsis leaves are much thicker than that of Oncidium leaves. If the leaves on your Oncidium look pleated one cause may be lack of humidity, or it may just be a poor cultivar. Oncidiums like humidity levels between 40-80%. For home growers, keep humidity levels between 40-50% as higher levels promote mold growth.
The Importance of Air Circulation
You may also notice dark spotting on the leaves. These black or brown spots are likely caused by bacteria. Do not be alarmed; while spotting isn't good, it is fairly normal for Oncidium orchids. Increasing air circulation with a fan pointed away from your orchids will help alleviate the spotting.
How to Water Oncidiums
When watering, water copiously letting the water to flow through the potting mix. After watering, allow the potting mix to dry between watering. As stated above, Oncidiums are prone to spots on their leaves. In addition to good airflow, taking care to keep water off the leaves when watering may also help to prevent leaf spot.
Best Potting Media for Oncidiums
Use a potting mix that allows water to flow freely through the mix and provides air to the roots.
Many Oncidiums are tightly packed in potting material that does not promote long-term health. The potting mix that I use and trust is by Bonsai Jack. This mix is made primarily of Fir bark and supplemented with horticulture charcoal and perlite to allow optimum airflow to the orchid's roots.
About Oncidium Roots
Both Oncidium and Phalaneopsis can grow aerial roots, though Oncidium roots are much thinner than Phalaenopsis roots. Always leave these aerial roots alone. Do not tidy them up by trimming them away. Just accept them and let them do their thing.
Looking for a Fragrant Orchid?
One notable difference between Phalaenopsis and Oncidiums is that several Oncidium varieties have a delightful fragrance. Sharry Baby is known for its chocolate-like aroma. Twinkle is another variety with a lovely vanilla-ish scent.
Encouraging an Oncidium to Flower
Oncidiums can put forth an amazing profusion of flowers, but once the flower stalk is done blooming, it's done. The Phalaenopsis may continue to bloom off the same stalk for months on end. After several months or even a year, you'll see flower stalks begin to emerge on your Oncidium.
To promote reblooming, your Oncidium may appreciate cool temperatures and a slight decrease in water during winter months.
Enjoying Oncidiums
Oncidium orchid varieties do well in a home environment. If you're used to growing Phalaenopsis orchids, remember that Oncidiums prefer more light and have pseudobulbs, making them more drought-tolerant than the Phalaenopsis.
Buy Oncidium Orchids
Open-minded about trying a new orchid variety? If you are, begin with an Oncidium. These orchids do well on a windowsill, and many have a delightful fragrance.
'SHARRY BABY' - CHOCOLATE FRAGRANCE
'TWINKLE' - VANILLA FRAGRANCE
Get an Oncidium Care Card
For easy care-instructions on how to care for oncidium orchids, CLICK HERE. You'll get a PDF downloadable culture sheet with care requirements for oncidium orchids.
Related Posts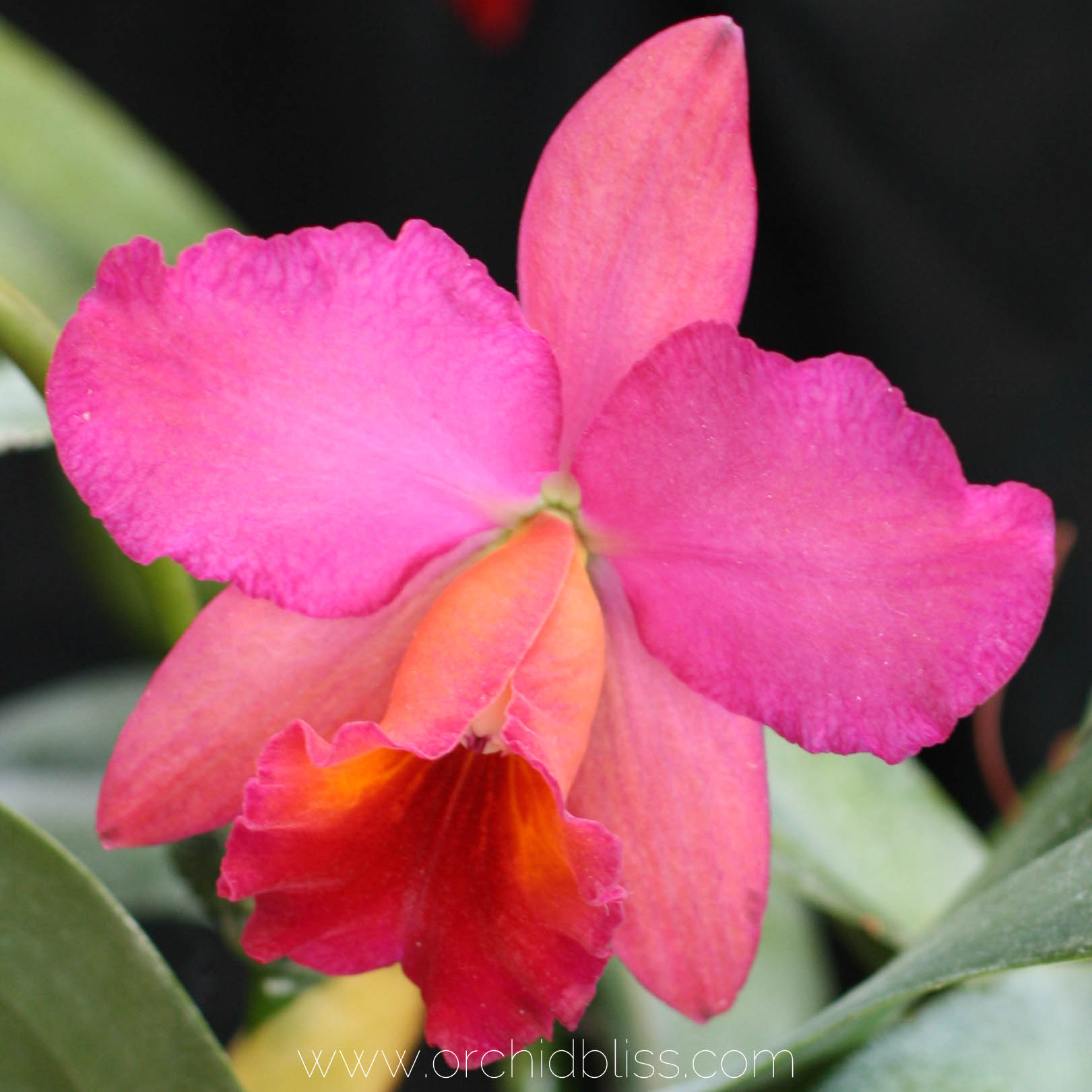 Knowing this will help you better water and pot your orchids.
Read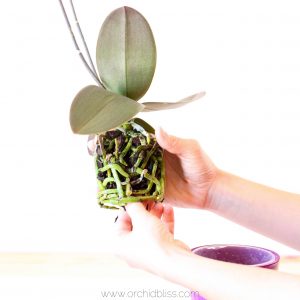 For optimum health, repot your orchid every 1-2 years. Come learn how.
Read