Aloha!
Keiki (KAY-key), Hawaiian for "baby" is the term for a new plantlet growing on a mother orchid. These plantlets can grow naturally and they can be encouraged by using plant hormones. Phalaenopsis and Dendrobium orchids are especially prone to producing keikis. Let's talk about what happens if your orchid has produced a keiki on its own, or how to encourage Keikis using Keiki Power Pro. Using hormones doesn't always produce keikis, most often the orchid will produce flowers rather than a keiki–and that's okay too.
Some of the links on this page may be affiliate links. Click here to learn more.
Roots and Leaves Growing On the Flower Stalk
Your orchid may surprise you when one day you notice leaves and roots growing on your orchid's flower stalk. This is one way that orchids propagate. The baby plantlet is a clone of the parent plant. This type of propagation is most common in Phalaenopsis and Dendrobium orchids. If you do notice a keiki growing, look for signs of stress on the mother plant. Perhaps the root system is in trouble. Keikis are not always a sign that something is amiss, but it is something to be aware of.
At any rate, leave the little plantlet alone until the roots and leaves are about 2-3 inches long. Then, with a new razor blade cut the keiki from the mother plant. Using a new, unused razor blade will prevent the spread of disease between plants.
Using a potting medium designed especially for young orchids, pot the keiki in a small, clear orchid pot. Be gentle with your new keiki. If possible, provide extra humidity for your fledgling plant. Otherwise, care for your new plantlet as you do the mother plant.
Keiki Paste
If your orchid hasn't produced keikis on its own, or you want your orchid to produce more flowers, you can use hormones to kick-start your orchids. Keiki paste is marketed as a way to asexually produce more orchids. The question though is that when using the paste, you don't know if you'll get a plantlet or a flower stalk. My experience is that most of the time, the keiki paste results in a flower stalk, which I am totally fine with. In my experience, keiki paste works best with Phalaenopsis, or moth orchids (the kind most often found in the grocery store).
Why the Keiki Paste Works
Keiki paste contains a growth hormone called cytokinin that encourages cell division. The hormone is added to lanolin because lanolin sticks to the orchid and won't wash away if it gets wet. When the keiki paste is applied to an orchid node, the hormone will (hopefully, it doesn't always work) result in either a keiki (an exact clone of the mother plant) or in an inflorescence (a flower stalk).
Sounds Too Good to be True
I know, adding a bit of sticky goo to your orchid stalk with the hope of an emerging new orchid or a profusion of flowers sounds like wishful thinking, but I'm telling you, the stuff really works! Using keiki paste is SUPER EASY and a little goes a long way. Once you buy the paste, the small jar will last for many, MANY applications.
Materials for Applying Keiki Paste
How to Apply Keiki Paste
It's good practice to record in your plant journal which orchid you applied the paste and the date.
What to Expect After Using the Keiki Paste
After applying the paste, I just kind of forget about it. Several weeks later you may notice a little flower stalk growing out of the node–sometimes at an odd angle. You will know it's a flower stalk because the end will look like a closed fist with tiny bumps on the end.
In most cases, you will see new flowers emerging. Or, you may be surprised to see little leaves emerging. These little leaves indicate that you've got a keiki, a perfect clone of the mother plant. Do not remove the baby plant until its roots are 1-3″ long.
Make the Most of Your Orchids
Although keiki paste is marketed for growing keikis, I've had more success encouraging more flowers. I have had limited success growing plantlets and robust success getting my Phalaenopsis to push out more flowers. And, I'm not the only one. Orchid distributors use it to get the most flowers possible. They know we'll pass over the orchids with only a few flowers and gravitate to the plants packed with blooms.
Keikis Gone Wild
Keikis can grow all on their own, without any prompting from keiki paste. I received this photo from a reader who sent in this photograph of his phalaenopsis and its keiki. I love this photo because both the mother plant and the keiki are in flower.
Related Posts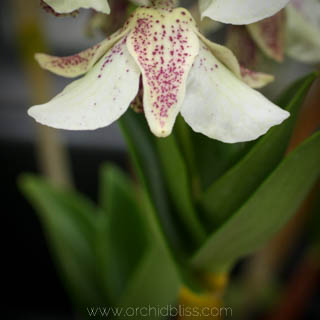 Help for Defining Orchid Terms
Read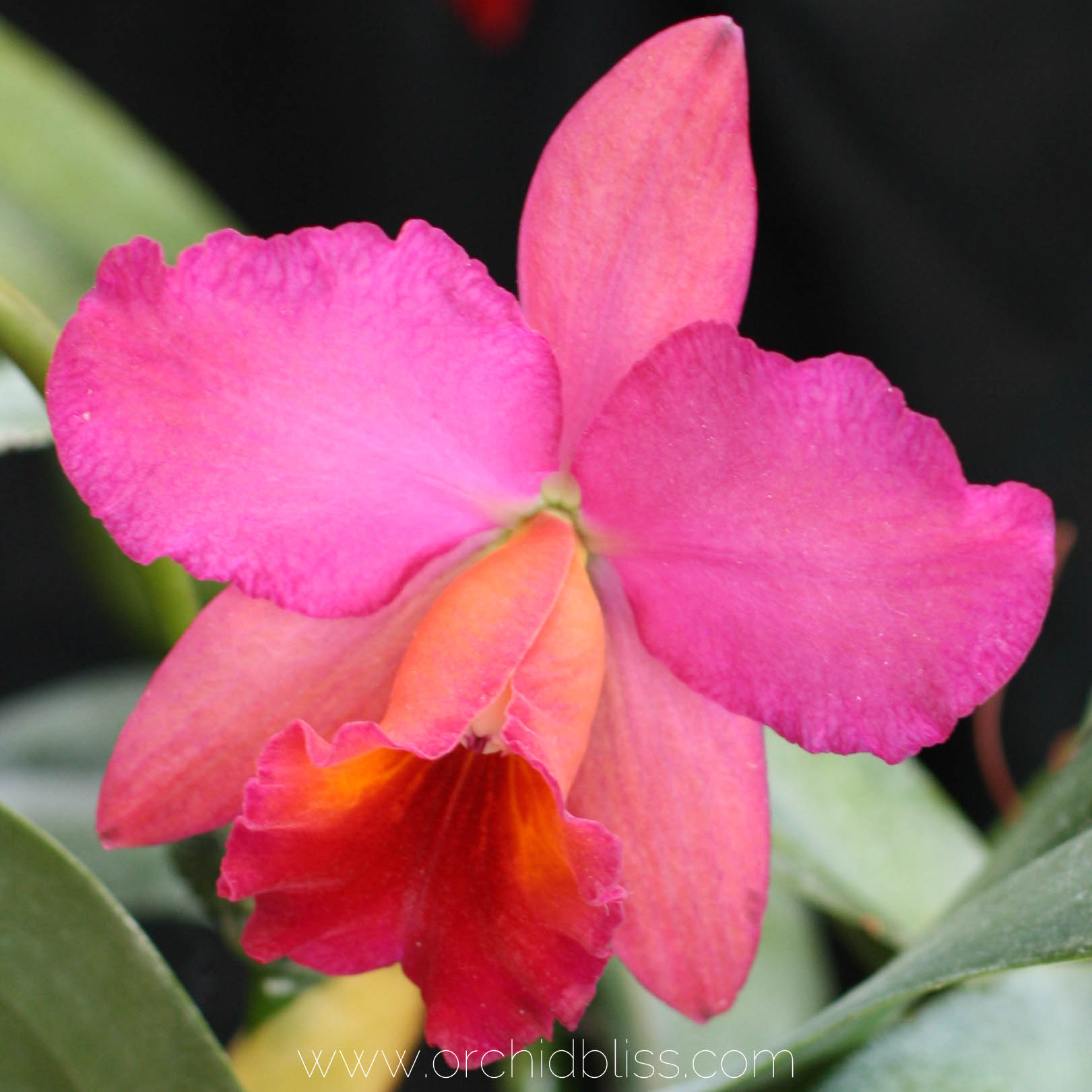 Knowing this will help you better water and pot your orchids.
Read