Perfect gifts for orchid lovers, right here: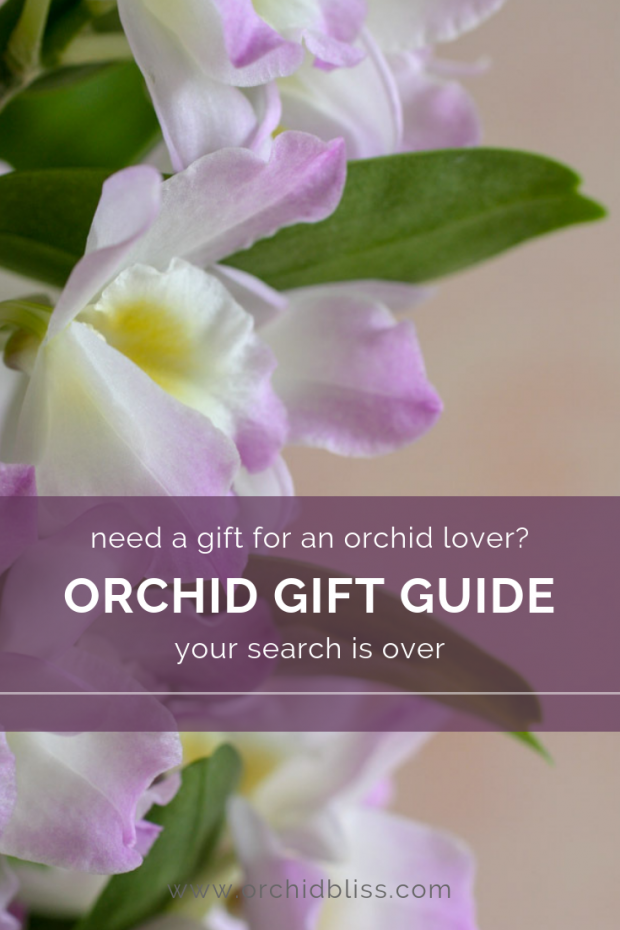 Some of the links on this page may be affiliate links. Click here to learn more.
Orchids for the Orchid Lover: Phalaenopsis Orchids
Ready to chase the winter blues away? Winter blooming phalaenopsis are considered the easiest orchids to grow. But that's only half the story, phalaenopsis orchids are prized for their long-lasting exquisite flowers.
Floralistic offers mini phalaenopsis orchids in 2-inch and 3-inch culture pots and they also offer orchid terrariums.
Hand-Thrown Orchid Pots for the Orchid Enthusiasts
Consider gifting a rather spectacular orchid pot. These hand-thrown pots are works of art created with love by master potter and orchid grower, Jolene Cap. These hand-crafted pots are everything that big-box, mass-produced items are not. This is a gift that orchid fans will treasure.
Orchid Paper Products for the Home and Office
What could be lovelier than a desktop calendar featuring orchids? In addition to the calendar, at Favorite Story, you'll also find note cards, gift wrap, and prints.
Orchid Art for the Orchid Lover
Imagine the walls of your home or office dressed up in stunning original or archival orchid prints.
These orchid prints are made with high quality 100% cotton paper using archival pigment by New England artist Sarah Martinez. The quality of these prints is such that the prints are hardly discernible from the originals.
These stunning paintings are original artwork painted by Kseniya Volosyanaya. If you have something particular in mind, custom orders are welcome.
For highly textured original artwork, Olga's impasto-style paintings may be just what you're looking for.