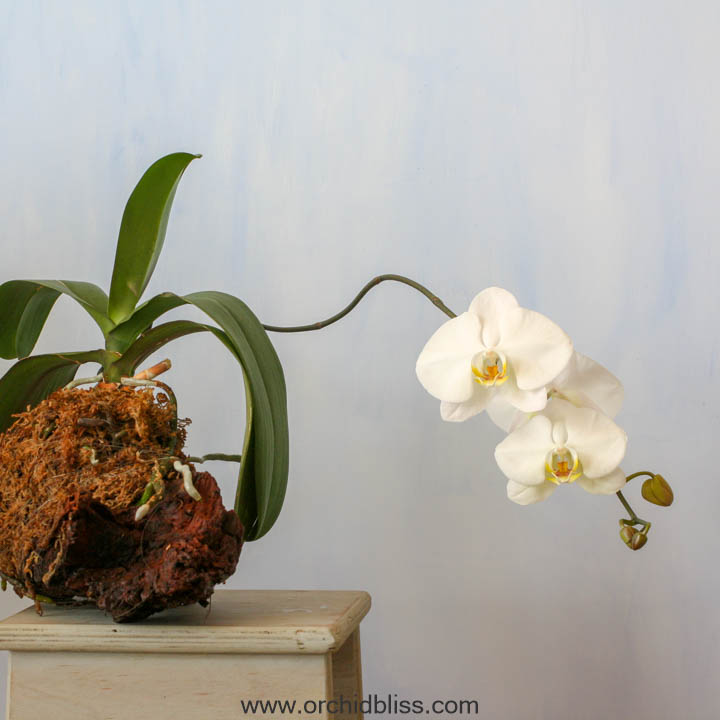 When potting orchids one thing that may come to mind is versatility. Orchids can be potted in a traditional pot, or even without a pot, in a moss ball, kokedama style, or they can be mounted.0
You have the option of a hanging mount or a table-top mount. The table-tops are easier as the mount doesn't have to be equipped with a hanger. Just be sure to protect your surface if you opt for a table-top mount.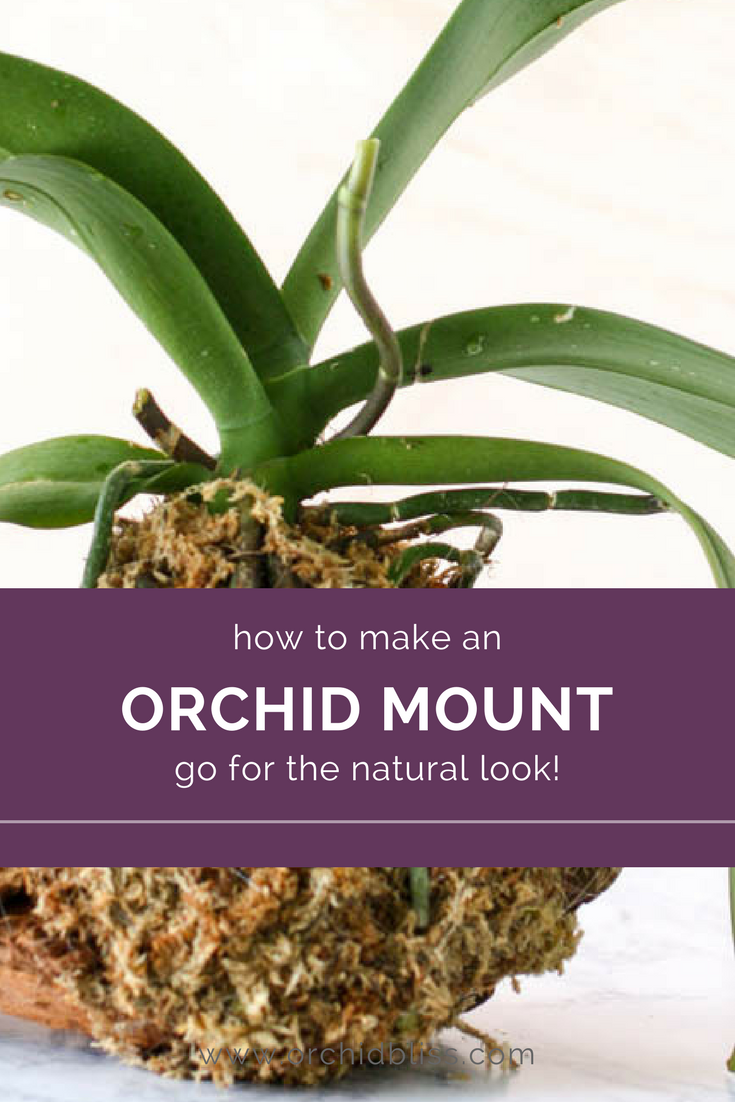 Some of the links on this page may be affiliate links. Click here to learn more.
Mount Your Orchid for a Natural Look
For a totally natural appearance, you can't get any closer to an out-in-the-wild experience than you can with a mounted orchid.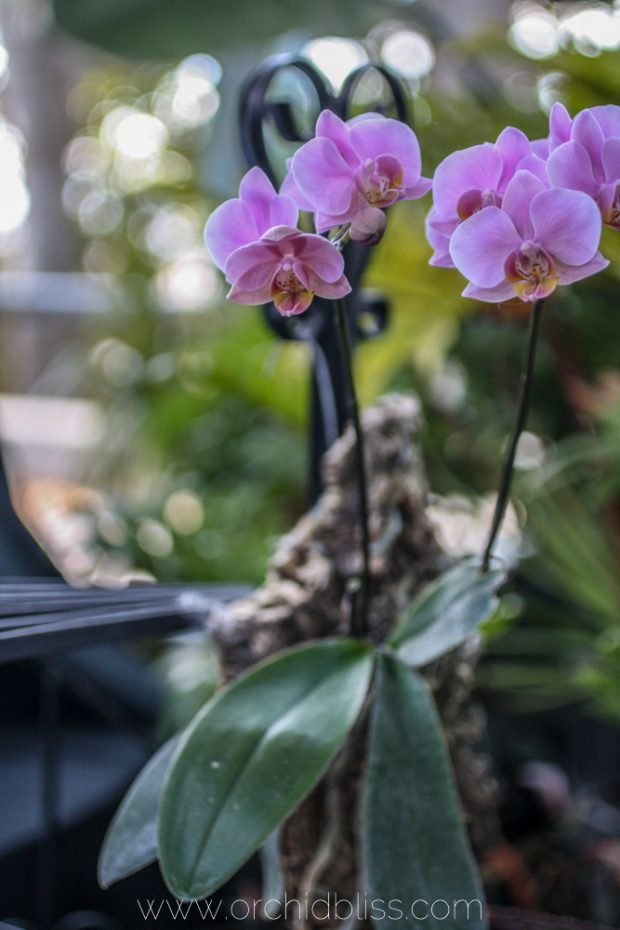 Mounted Orchids Have Higher Humidity Requirements
On the downside, mounted orchids require higher humidity levels than potted orchids. With mine, in addition to using a humidifier, I've found that I just need to water it more frequently than my potted orchids.
Materials
An orchid. You may want to start with a Phalaenopsis, as these orchids grow well mounted and are less expensive. Then, you may want to branch out and try another orchid, such as a Cattleya.
Bonsai shears, for trimming off any dead roots.
Torch for sanitizing shears. To sanitize shears, hold shear tips in flame for about 20 seconds.
Something to mount the orchid on. Cork oak slabs, hardwood branches are all good choices. In my example, I am using a piece of driftwood. Avoid walnut wood as it contains toxins. NOTE: use faux driftwood as genuine driftwood is high in salts.
Sphagnum moss, or if you can support the high humidity requirements, you can use living sheet moss. My humidity levels will not support living moss, so I am using sphagnum moss. Osmunda fiber is another popular choice, though I have not used it.
A large bowl to hydrate the moss.
The following additional tools for hanging the mount:
Prepare Hanging Mount
If you're using a rounded section of wood and you want a flat side to rest against a wall, if you're hanging it, or to sit flat on a surface, you will need to cut the wood in half the long way, using an electric saw or hatchet. This will give you two mounts.
To hang the mount, drill a hole through the top of the wood and thread the wire through the hole. Cut the wire with the wire-cutters leaving enough length to create loop from which to hang the mount and to twist the end of the wire together. Using the pliers, twist to form a hanging loop on the end.
Secure the Orchid to the Mount
To start, soak your orchid for about 20 minutes so that the roots become more pliable. Soak the sphagnum moss in water. It takes about 20 minutes for the moss to hydrate. Gently squeeze moss to remove excess water.
Next, unpot your orchid, tossing all the old potting media in the garbage. Using the sanitized bonsai shears, snip off and discard any dead roots.
Your Turn
If you have an orchid that ready to be potted, why not give try mounting it? Just remember that it will need to be watered more frequently. Higher humidity levels are also recommended. If you aren't hanging the orchid, set the mount on a tray. Either way, enjoy the natural appearance of your mounted orchid!
Quick Up-Date
for orchids that thrive!
Get 8 Days of FREE Orchid Tips
Every day for 8 days, you'll get 1 tip delivered right to your inbox to help you properly care for your orchids.