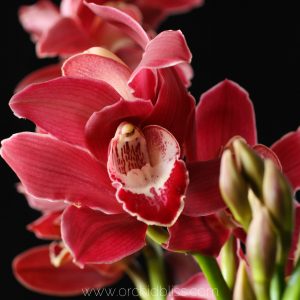 Orchids are amazing because of their astonishingly long-lasting blooms, but what happens when the flowers are gone? Here are 7+ tips to help you get those blooms goin' on!
As nice as orchid leaves are, that's not really where the hype is. We want flowers! It can be really frustrating to have enjoyed the blooms, only to have them fade away, while the plant just seems to sit there, doing nothing. In fact, if your orchid has lost its flowers and shows no signs of reblooming, you may be wondering: Do orchids bloom more than once? Happily, the answer is YES! Let's learn how to rebloom your orchids.
I've updated this post. Now, instead of 7 tips to help you rebloom your orchids, you'll get 10 tips!
Here Are 10 Tips to Help You ReBloom Orchids:
Some of the links on this page may be affiliate links. Click here to learn more.
# 1 Sufficient Light = Flowering Orchids
Following nature's light cycle is important to re-blooming an orchid. If the orchid is set in a window, particularly an east window, you won't have to worry about making any adjustments–mother nature will take care of that. But, if you are growing orchids under lights, try mimicking the sun's cycle. Leave the lights on longer in the summer and shorter the winter. Let leaf color be your guide. Leaf color is the best indicator of sufficient light. Dark green leaves imply not enough light. Medium to light green leaves points to sufficient light. To learn more about how to give your orchids adequate light, click here.
# 2 The Right Temperature is Key to ReBlooming Orchids
Temperature is another consideration to rebloom orchids. Some orchids will react to a temperature swing. Once my Phalaenopsis has finished blooming, I set it in a cool spot to trigger re-blooming–about 60°F/15.5°C, for about three-four weeks. An easy way to accomplish this, if it's not too cold outside, is to crack a window before going to bed, and closing it again in the morning. This mimics their natural rain forest environment where temperatures cool down at night. Fall is the best time to trigger blooming for your Phalaenopsis because they naturally flower in the winter.
Cymbidiums, in particular, need a drop in temperature to trigger reblooming. These are good plants to set outside for the summer and bring inside, to enjoy the flowers, in the winter. These plants can be kept outside until it gets down into the 40sF/4.4C. It's those lower temperatures that send the signal to re-bloom.
Orchids are most likely to bloom when grown in the temperature they prefer. Some orchids are considered warm growers, intermediate growers or cool growers. Choose orchids that best suit your growing conditions. For most people, warm and intermediate growing conditions can be met in a typical home environment.
Warm growers: between 65°F/18.3°C and 85°F/29.4°C.

Intermediate growers: between 60ºF/15.5°C and 80°F/26.6°C.

Cool growers: between 50°F/10°C and 75°F/23.9°C.
Here are a few examples or orchid according to their temperature preferences:
Brassia: intermediate to warm. Easy to rebloom.
Cymbidium: warm to cool. Most varieties need cool temperatures in the winter. If you have mild winters these are easy to rebloom outdoors but harder if you have to bring it indoors in the winter.
Dendrobium: cool to warm. Check with the vendor before buying as cool growers are difficult for most of us to keep cool enough.
Laelia: warm to intermediate
Leptotes: intermediate
Miltonia: intermediate to warm
Oncidium: intermediate to warm (though some are cool growers) Warm growers are easy to rebloom.
Paphiopedilum: warm to intermediate. Warm growers are easy to rebloom.
Phalaenopsis: warm (with intermediate temperatures in the fall). Easy to rebloom.
TIP: For most of us, it's the cool growers that are hard to get to rebloom as getting our homes that cool can be tricky.
# 3 Cutting the Flower Spike Prepares Orchids to Bloom Again
This bit of advice is specific to Phalaenopsis orchids: Trim the flower spike at the node just below the last fading flower. Alternatively cut the spike at the crown of the plant. Cutting at the crown gives the plant more time to rejuvenate. Still, orchids can be aggressive little plants. We aren't dealing with shrinking violets here. Orchids are tough.
# 4 Feed Your Orchid: Fertilizer
Switching from a balanced fertilizer, such as 10-10-10, to a fertilizer with higher phosphorus content, such as 3-12-6, will give your orchids an extra boost that will promote flowering. When you first notice a flower spike emerging, immediately switch back to your regular fertilizer. If the orchid is dormant, the plant is not flowering, growing new leaves or roots, wait to fertilize. A resting period for the orchid is completely normal. Wait until new growth is observed, then begin fertilizing again. For more information, be sure to check out my post on fertilizing orchids. Just as fertilizing orchids will help them to rebloom, too much fertilizer will inhibit flower, so be judicious in your use of fertilizer. Less is more.
#5 Water as a Tool to Bloom Orchids
Just as lowering the nighttime temperature stresses an orchid and can initiate the bloom cycle, cutting back on water may also trigger flowering for some orchids. For many orchids, a rest period is desirable after flowering and cutting back on the water will allow the orchid to rest before it begins to bloom again.
This can be counter-intuitive, as sometimes we want to do the only thing we can think of to hurry the flowers along–watering. But, you must resist! Overwatering can actually have the opposite result and may instead kill the orchid's roots. This may lead to the eventual demise of the orchid. Use good judgment, don't let the orchid completely dry out either. Water sparingly.
To learn more about how to water your orchids, click here.
# 6 Don't Let Lack of Humidity Keep Your Orchid From Blooming
Orchids that require high levels of humidity may lose their ability to bloom if humidity levels drop.
# 7 Immaturity: Give a Young Orchid a Year or Two to Mature
A young orchid may need time to grow up a bit before flowering. It takes a seedling between 2 and 4 years before it reaches maturity and will be able to flower. To avoid this scenario, before purchasing from a vendor, ask if the orchid has reached maturity. However, many orchid hobbyists purchase young orchids with the expectation that the orchid will mature and bloom.
BONUS TIPS:
# 8 Time: Orchids Need Recovery Time Between Flowering
The adage that good things come to those that wait is true when re-blooming orchids, as it takes a month or two, or even several months for Phalaenopsis orchids to re-bloom. Other varieties, such as Cymbidium, will bloom annually. The anticipation and eventual reward of an emerging spike bedecked with tiny buds are so exciting. I can't help but stop and examine the buds every time I walk by.
# 9 Bad Genes
Sometimes you may just have a poor cultivar. This is something that is out of your control. The orchid will never bloom, even when you're doing everything right. To avoid this problem, buy plants already in bloom, or with buds.
# 10 Learning Your Orchid Growth Cycle Will Help You Determine When Your Orchid is Ready to Produce Flowers
There are 4 stages that orchids experience: leaf growth, flowering, root growth, and dormancy. Being able to identify these stages can help us provide better care of our orchids. For instance, during the dormant period, we can feel confident that leaving off with the fertilizer and watering sparingly is the correct action. Likewise, we will know that during the roots and leaf growth period the orchid is still working. It is doing what it is supposed to do. Be patient with the knowledge that even if the orchid is not currently in flower, it is powering up to do so. It also helps to recognize that while Phalaenopsis orchids can re-bloom every few months, most others will bloom annually.
Your Turn
As you can see there are several factors that influence when an orchid reblooms or, frustratingly, when it doesn't. The good news is that there is lots of room for experimentation. Decide which areas your orchids could use a little boost and see if you can trigger blooming. Be patient. Don't expect overnight results, but do expect gradual improvement.
Soon you'll stop wondering, Do orchids bloom more than once? You will know for yourself that they do. I promise, it's a very good feeling when you see that flower spike start to grow!
You've got this! You're ready to rebloom orchids.
Ready to Learn More?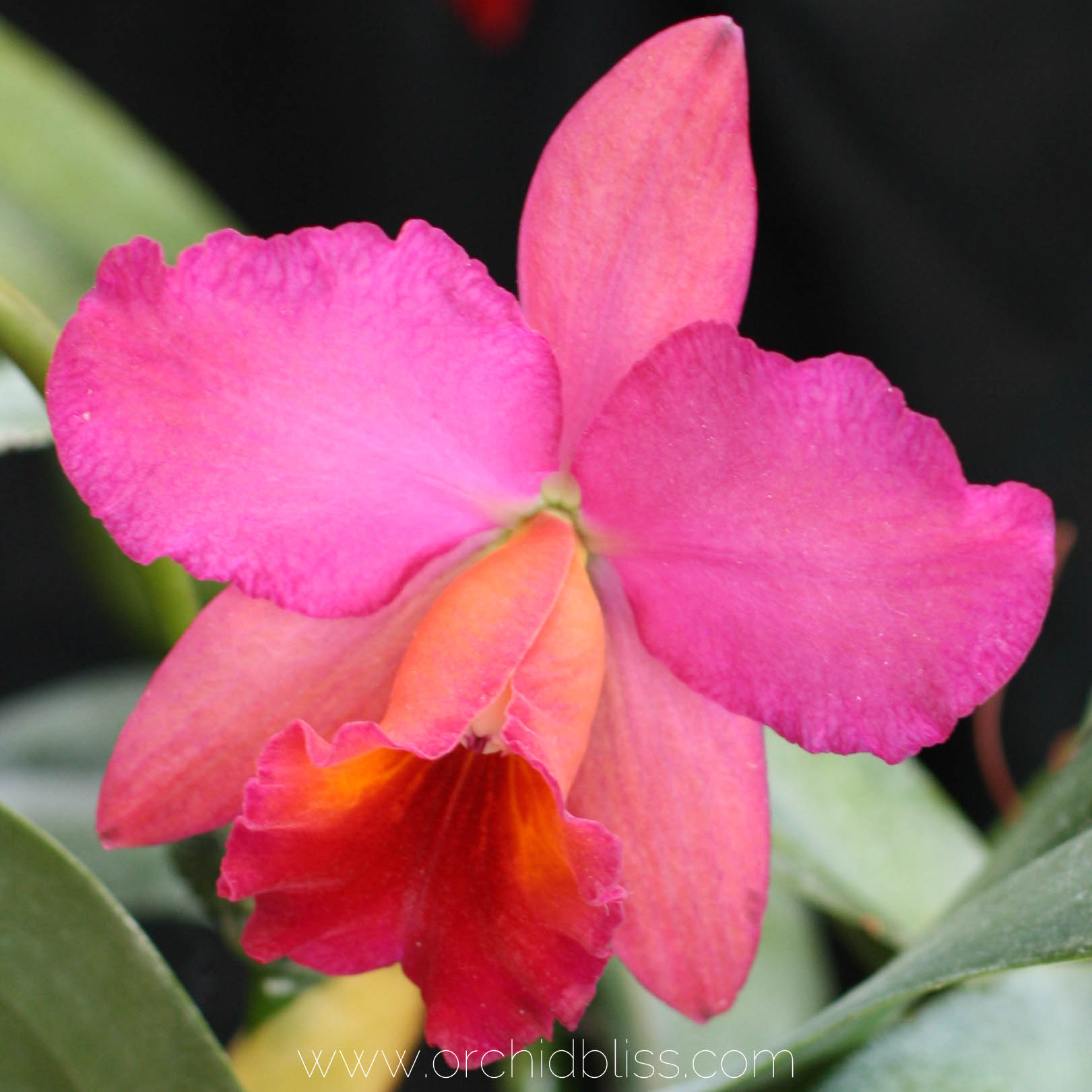 Knowing this will help you better water and pot your orchids.
Read